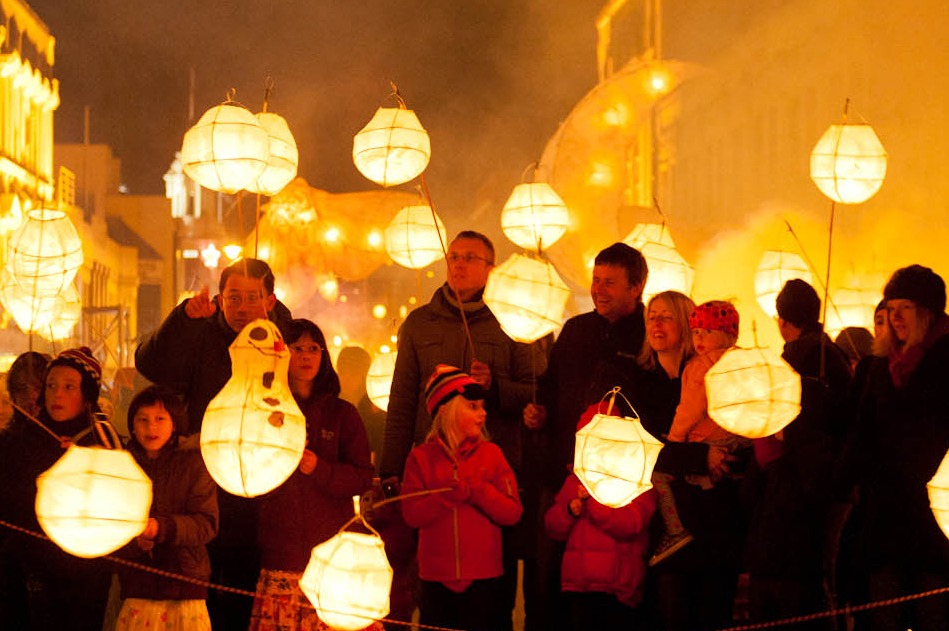 WE'RE SORRY BUT ALL WORKSHOPS HAVE SOLD OUT – COME ENJOY OUR EVENT ANYWAY – BOOK TICKETS HERE
The Carnival Lantern making workshops are a popular family activity in the lead up to the 2022 Dunedin Midwinter Carnival. This year's event will involve a series of small lantern processions for children at First Church during the event.
There are four lantern designs – a little more complex each weekend. It takes 2 hours to make a lantern and all materials and instructions are provided by our workshop volunteers. All workshops will take place at the Meridian Mall. Children under 12 are required to have a parent in attendance.
There is a cost of $10 for each lantern made which contributes to the organisation of the workshops and the materials used. Payment must be made online when you book. If you can't book online or have a specific enquiry please email workshops.midwinter@gmail.com.
Bookings available now, numbers are limited!